Venue and atmosphere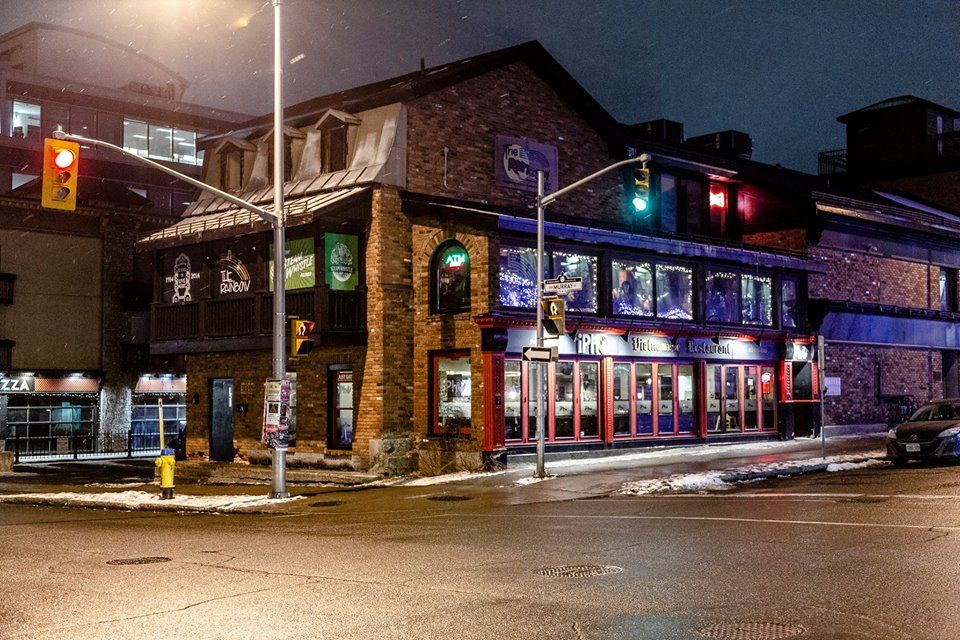 The Rainbow's atmosphere is that of a "chalet" with two stories, a fireplace, exposed stone and brick walls complemented by wooden beams, bar and fixtures. Skylights and huge sliding windows complete the relaxing atmosphere. On the second floor, there is a pool table and a great bird's eye view of the stage. 
This truly is a great place to enjoy live music. You're always in the company of good friends.  
The Rainbow's friendly, talented bar staff is always happy to fulfill your beverage needs while you enjoy the look-and-feel of the venue. An excellent combination to complement music that ranges from the blues along with chasers of R&B, funk, rock, jazz, reggae and SKA. During Ottawa's Bluesfest, the Rainbow hosts evening performances of Bluesfest performers and as the unofficial after-hours club. Many performers come by and jam to the wee hours. You just never know who might show up!
Major upgrades to sound and lighting!
The Rainbow has recently undergone the most comprehensive upgrade in its history. In partnership with Long & McQuade, the Rainbow now provides its musical acts with state-of-the-art equipment.
Load Area:
Load in is via the main entrance on Murray Street
Dressing Room:
Artist dressing room with stage & hall exits
Single person private washroom
Stage Specs:
Raised Stage: Length 13.5 feet in depth, 16.5 feet in width, 10 feet in height
Dedicated clean power